Aski's Seed Collection Program focuses on the collection of native seeds to ensure our restoration projects have ecological and cultural diversity in our planting prescription. We currently have 68 terrestrial plant species stored in our seedbank and are expanding into alpine and wetland collections for the 2023 collecting season. Along with supplying our restoration project, we sell and supply nurseries and research projects with seeds and provide long-term storage of seeds in our freezer.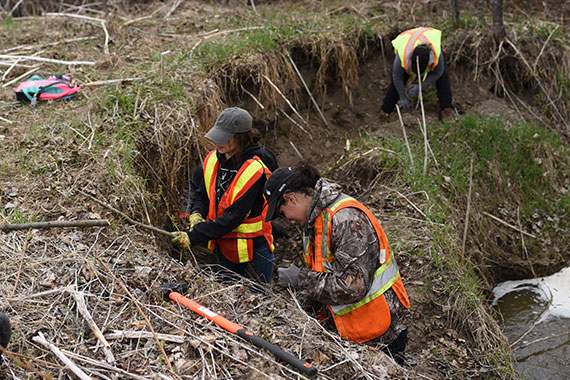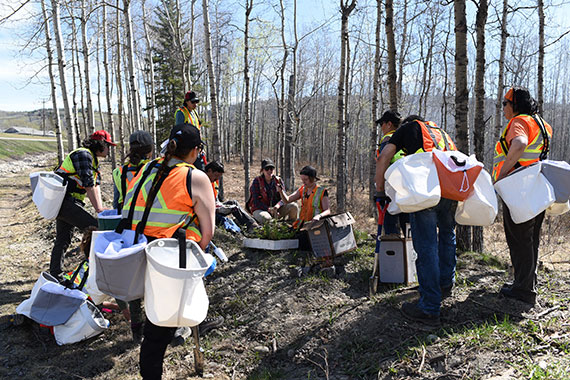 In 2022, BC Hydro contracted Aski to collect forb, shrub and deciduous tree species to supply their restoration operations on the Site C project. Seed collection to supply Site C restoration projects is scheduled to continue into the 2023 collecting season.
Shell Groundbirch
XXXX - 2023
Conuma Resources Mine Site Restoration
XXXX - 2023
In 2019 Aski planted 25,611 native seedlings that were ecologically suitable and held cultural value to Saulteau First Nations at the Willow Creek Mine 7P Dump Site. In 2020 an additional in-fill planting program of 25,611 native seedlings was conducted. Since 2021 Eco-Cultural Revegetation Monitoring has been conducted by Aski at the 7P Dump Site to assist in adaptive management decisions and to advise on future reclamation planning.
In 2022 Aski installed 28,760 native plant seedlings within an area of 13.9 ha site at Conuma's Wolverine Mine.  
Aski is currently planning the native plant restoration of a 21 hectares site at Conuma's Brule Mine near Tumbler Ridge. 10,000 willow stakes and 100,000 native seedlings will be installed at the site in 2023.
BC Oil and Gas Research and Innovation Society PNG Legacy Site Groundbirch Restoration Program
2022
Revegetated 31 linear kilometers of legacy seismic line disturbance using eco-cultural restoration techniques.
Installed 30,000 live stakes of Salix (willow), and Populus balsamifera (balsam poplar) on legacy seismic lines.
Utilized Aski's knowledge of traditional practices in the area to select culturally relevant plant species.
Increased biodiversity with culturally and ecologically suitable plant species.
Installed 50,000 eco-cultural seedlings – five tree species and five shrub species sourced from local native plant nurseries.
Aski gratefully acknowledges the financial support of the Province of British Columbia, the Government of Canada, and BC OGRIS in funding this important restoration work.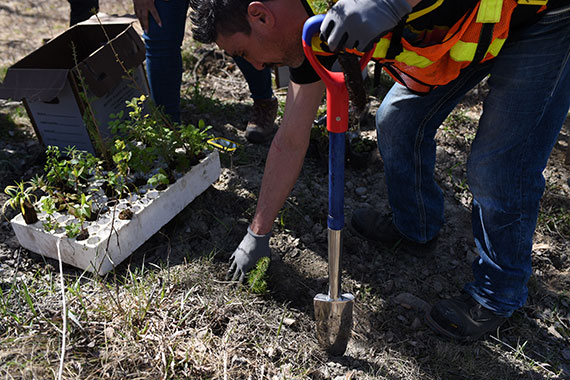 Carbon and Cutblocks Wetland Restoration and Carbon Sequestration
2022 - 2023
A potentially 10-year collaboration between Aski and West Fraser with funding for 2022 and 2023 provided by Environment and Climate Change Canada through the Nature-Smart Climate Solutions Fund.
Project objective is to achieve greenhouse gas storage benefits through restoration of carbon-storing wetlands in the Saulteau First Nations' traditional territory.
The restoration approach draws on traditional knowledge-based wetland restoration.
The project involves capacity building for Aski staff in wetland identification, wetland functional assessment, hydrological connectivity assessment, seed collection, and permitting.
In addition to achieving carbon mitigation, Aski's collaboration with West Fraser is expected to deliver biodiversity and cultural co-benefits as restoration will involve revegetation of wetlands and riparian buffers with culturally important native plants.
75km of Road Restored
XXX Seedlings planted
150 Million Seeds collected, cleaned and stored
| | 2022 Seedlings | 2022 Stakes |
| --- | --- | --- |
| 2BT | 190,000 | — |
| Aski | 230,000 | — |
| | 420,000 | 30,000 |