Phase 1 & 2 Site Investigations
Reclamation Planning (including Caribou Habitat Restoration)
Reclamation Monitoring & Site Management
Cut & Cap
Earthworks with our sister company 4EG
Project Management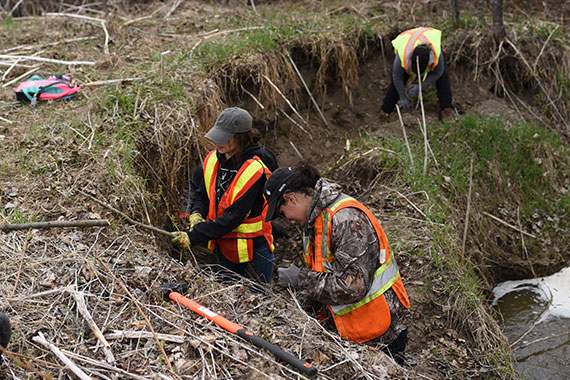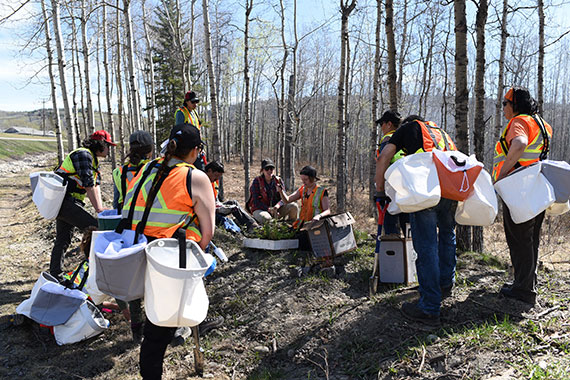 Restoration planning and plant prescriptions
Site assessments
Permit applications
Planting and seeding installatiion
Revegetation monitoring
Seed Collection
Cold Storage
Invasive plant assessments
Site maintenance and invasive species management
Research
Erosion & Sediment Control
Environmental and Cultural Construction monitoring
Wildlife surveys
Wildlife and amphibian salvage
Water and groundwater quality monitoring
We provide baseline assessments, long-term environmental impact surveys and water quality monitoring.
Revegetation & Revegetation Monitoring
Revegetation—the process of replanting and rebuilding soil after it's been disrupted—is only part of the story. It's crucial to monitor sites for invasive species, uptake of interventions, and return of native plants and animals. We look for how well the procedure is working using representative and random samples.
We generally follow one of two steps for revegetation:
Native plant salvage. Plants like willows and balsam can have branches cut and replanted that will grow into new plants. This is cost-effective, and good for filling in gaps.
Plug Planting. Using plugs grown at Twin Sister's Nursery, our team proceeds with planting these plugs using custom designs that factor in the landscape, plant needs, and seasons.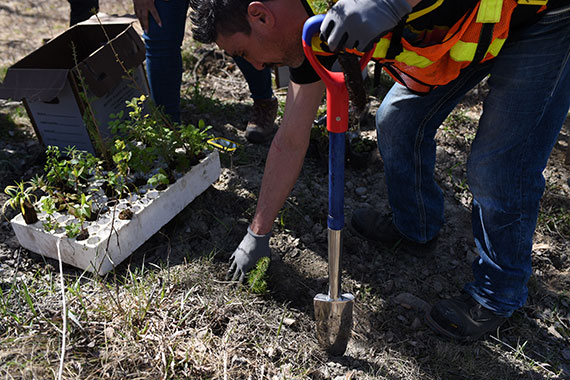 This is a particularly exciting area for ASKI Reclamation. We evaluate reclamation sites to determine whether the sites are returning to natural uses.
Manual Weed Management & Biomatting
We work with our clients on preventative weed measures first before moving towards more intensive measures of herbicide treatment. Our services include manual weed removal, mechanical weed management such as brushing and mowing, and upfront planning of a reclamation site to create canopy closure as soon as possible for natural competition.